WELCOME TO TODALSHYTTA
We are located in the deep valley of Todalen, Møre og Romsdal in Norway. Here you can find good fishing, great food
​and spend the night in a historic salmon-lodge close to the river, Toåa.
---
---
---
A TASTE OF TODALEN
---
THE GATEWAY TO TROLLHEIMEN
Alpine peaks and sheltered valleys with traditional cabins form a nice setting for mountain hikes both summer and winter in Trollheimen. The variations and contrasts characterize the nature in Trollheimen and have thrilled an increasing number of hikers for well over a hundred years.
Many refer only to the mountain plateau around Blåhø and Folldalen as Trollheimen, but in the broadest sense Trollheimen is bounded by Surnadalen and Rindal in the north, Orkdalen and Dovrebanen / E6 in the east, Sunndalen and Oppdal in the south and the fjords in the west. Thus, the area includes both the magnificent Innerdalen in the west.


The landscape in the east is characterized by calm and relatively soft lines, but as we come west it becomes increasingly wilder, more alpine and monumental. Those who want to climb will find a lot of interesting things in Trollheimen. The trip to Snota is one of the finest summit trips that can be done. The Innerdal tower has been called the Norwegian Matterhorn, but the top can be reached without climbing. Since the main valleys are located at 500–700 meters, many of the routes that cross the mountain between the valleys have quite large height differences. Mostly the terrain is easy to walk.

​The most famous valleys in Trollheimen are Innerdalen, Todalen and Gjevilvassdalen.
​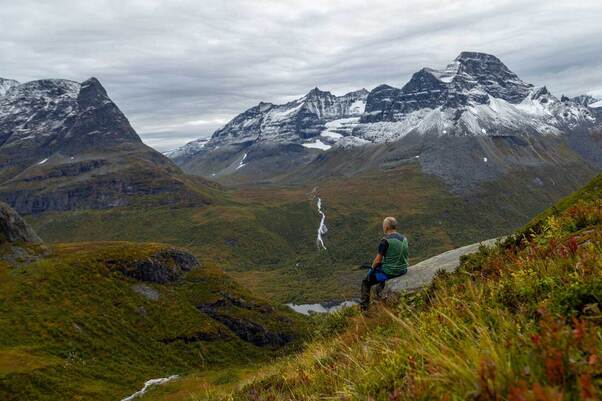 ---

---